6 v 6 Coed Social Indoor Volleyball Thursdays in OB!
LEAGUE DETAILS
NO HIDDEN FEES - refs included
7 regular season matches (3 games per match)
One match played every hour
Tournament for qualifying teams
VAVi Team T-Shirt
Happy Hour specials at local bars!
This league is a "Social" league and is intended for all you beginner to intermediate level volleyballers out there. After your game grab a few beers at Mother's Saloon with your super cool team!

Small groups of 7 or more, signed up by the deadline, are considered your own team and we will not add players to your roster.
CHAMP PRIZE
VAVi
Champ Headbands
Bobblehead
Trophy
$50 Voucher
Off Next Season
VAV
i

HAPPY HOUR



MOTHER'S SALOON
$10 Coors Light Pitchers
10% Off Appetizers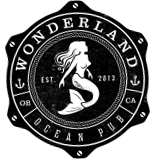 WONDERLAND OCEAN PUB
$2 Coors Light
Food Discount