Social Coed Mixed Doubles Tennis Thursdays in Pt. Loma
Free Agent i

Registration Types

Free Agent - You're an individual who wants to get in the game & meet new friends! Once you register, we'll match you with others to form a team.
$139.00
| | | |
| --- | --- | --- |
| Tier | Expires | Price |
| Super Early Bird | 2/15/20 | $125.00 |
| Early Bird | 3/10/20 | $131.00 |
| Regular | 4/14/20 | $139.00 |
Small Group i

Registration Types

Start a Small Group - Looking to play with a few friends, or do you have a full team but do not want to pay the entire fee up front? Sign up as a Small Group and pay individually. We will match you with other Small Groups and Free Agents to create a team.
$139.00
| | | |
| --- | --- | --- |
| Tier | Expires | Price |
| Super Early Bird | 2/15/20 | $125.00 |
| Early Bird | 3/10/20 | $131.00 |
| Regular | 4/14/20 | $139.00 |
8 weeks of Coed mixed doubles tennis
Each night you will receive:
A group drilling session from a pro
5 matches with 5 different partners
Post game Happy hour discounts

This level is for intermediate players with tennis experience looking to have a good time.

USTA Rating System 2.0 - 3.0
2.0: This player needs on-court experience. Player has obvious stroke weaknesses, but is familiar with basic positions for singles and doubles play.
2.5: This player is learning to judge where the ball is going although court coverage is weak. Player can sustain a short rally of slow pace with other players of the same ability.
3.0: This player is fairly consistent when hitting medium paced shots, but is not comfortable with all strokes and lacks execution when trying for directional control, depth, or power.
CHAMP PRIZE
VAVi
Champ Headbands
Bobblehead
Trophy
$30 Voucher
Off Next Season
VAV
i

HAPPY HOUR



MOTHER'S SALOON
$10 Coors Lite Pitchers
10% Off Appetizers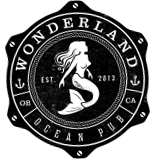 WONDERLAND OCEAN PUB
$9 Coors Light Pitcher
Food Discount